Over more than five decades Bon has grown to be a global leader in the manufacture of tools for the professional building trades. With a firm commitment to provide the best value and to maintain the highest standards of workmanship and customer care, Bon remains a trusted source in the industry.
CS UNITEC specializes in electric, hydraulic, and pneumatic power tools for construction and industry.Innovation and high quality are synonymous with CS UNITEC's power tools. In 1991 the company invented the first pneumatic portable band saw. In subsequent years the company has added to its list of industry firsts with the widest range of portable magnetic drills, hand-held hydraulic, pneumatic and electric concrete core drills, core bits, air concrete saws, hydraulic, electric and pneumatic band saws, air chain saws, air hack saws, pipe saws, reciprocating saws, saw blades, concrete grinders, sanders, polishers, surface finishing tools, corner drills, nut runners, portable nibblers, drills and drive units, air torque wrenches, rolling motors, rotary hammers, drill motors, dust extraction tools, vacuum systems, wall slotters, tuck point grinder, 9″ cut off saw, concrete grinders, angle grinders, mixers, mixing machines, mixing paddles, metal finishing tools and non-sparking hand tools.
For over 25 years, we have been providing masonry reinforcement systems and solutions for the global construction industry, meeting or exceeding established standards councils' specifications on our engineered masonry products and services.
For over two decades, Lackmond has provided high-quality professional diamond tools for cutting, drilling and grinding to meet the needs of today's most demanding markets. From their modest beginning as Lackmond R&D to their evolution as Lackmond Products, Inc. in 1994, their name has been synonymous with high quality diamond products. Their commitment to research and development is unmatched; we continually test new diamonds and powders to ensure their products exceed your expectations. Their product portfolio offers a wide range of diamond tools and equipment including: saw blades, core bits, grinding wheels, tungsten carbide saw blades for wood and metals (ferrous and non-ferrous), high quality German carbide drill bits, concrete saws, tile saws, core drill rigs, and much more.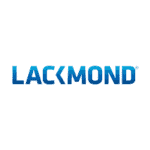 Makita initially started our making electrical motors in 1915 and in 1958 they produced their first power tool – an electric planer. The heart of any power tool is the electric motor, thus Makita produces one of the highest quality products in the marketplace today. With distribution centers in Richmond BC and Whitby Ontario, Makita provides factory service centers and authorized service centers throughout the country to support the trades using their tools.