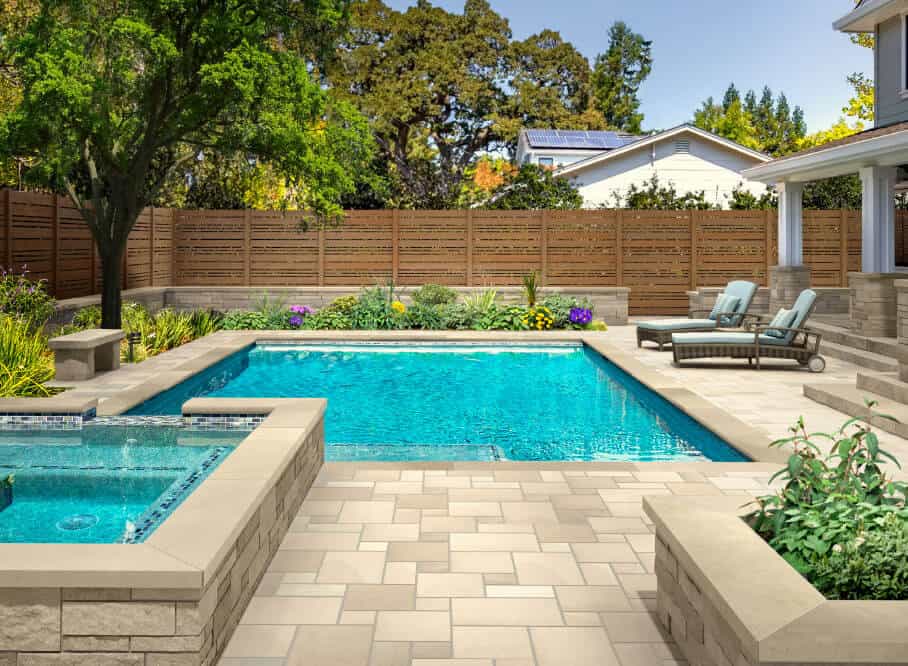 Your landscape needs to have timeless beauty and make a stunning first impression. Indiana Limestone pavers and garden steppers can give your yard, pool, or patio an added flair.  Not any flair, but lasting products that won't crumble under the hands of the elements.
With a lengthy history and a best-in-class turnaround time, Indiana Limestone Company can guarantee durable and long-lasting landscaping products for your next project.
The exclusive colors and patterns of Ultrashield offer you countless possibilities. The latest Naturale range includes a unique treatment on the shield to make it the most natural composite ever. Products include; fencing, screen & partition beams, quickdeck tiles, composite decking and cladding.
You know quality when you see it. One-of-kind ironspot clays from Endicott Clay Products Co. create some of the world's most unique brick and tile. Since 1920, Endicott has been setting the technological standards of the brick industry, meeting commercial and residential design criteria with the most unique colors in the world – top-quality in fit, color and texture. Face brick, pavers, thin brick, tile, murals, special shapes, pool coping and custom fireplaces are available in smooth, velour, artisan or matte finished quality and beauty of Endicott brick and tile.